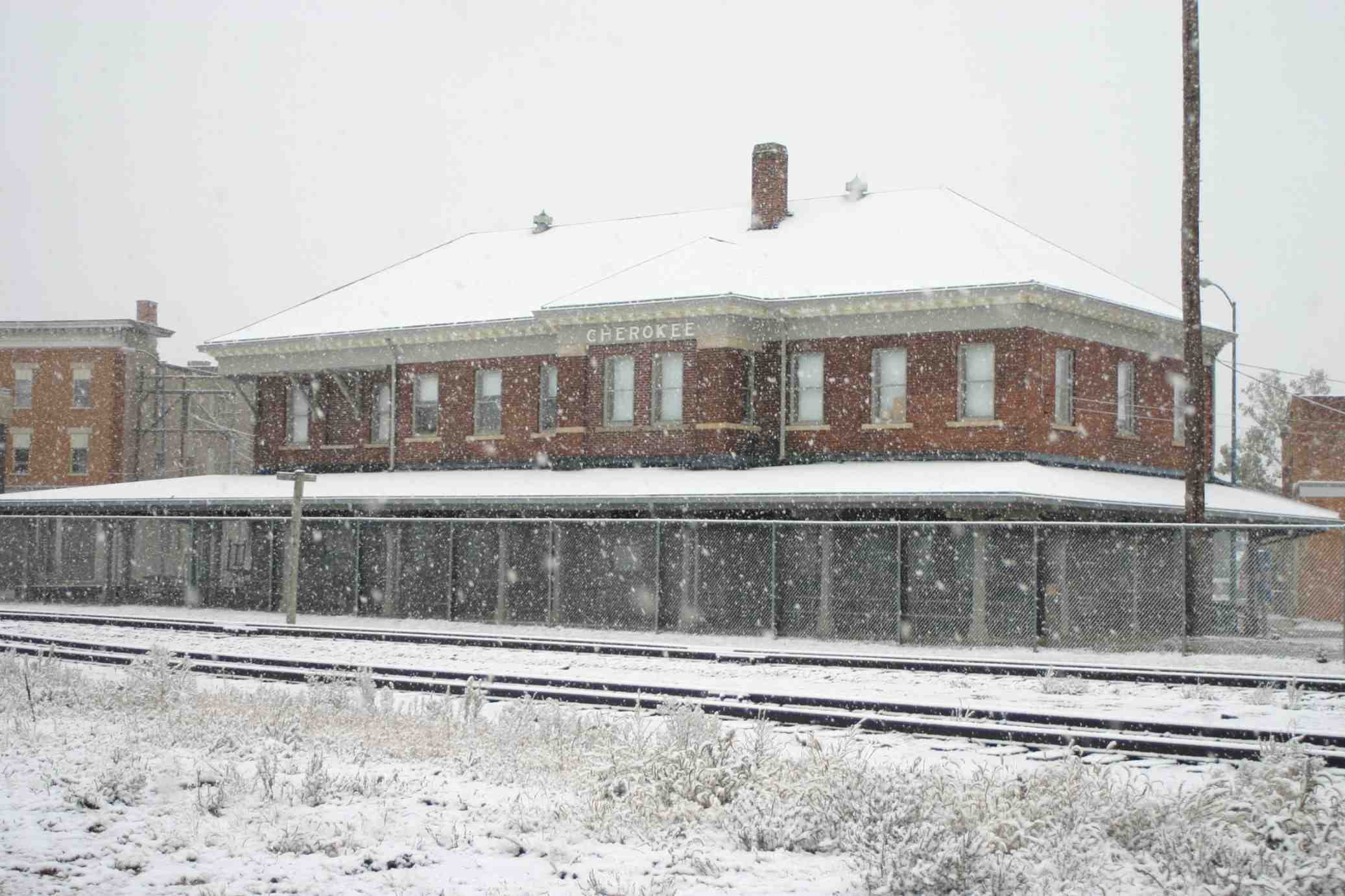 Here is a photo taken by Mike Leckband of the Chronicle Times. The photo shows the depot during a snowfall during the past month or so! A possible caption would be the following: Illinois Central Railroad (ICRR) depot, Cherokee, Iowa showing the reconstructed canopy, view to the East North East, during a snowfall in September/October 2009. Photographer: Mike Leckband, Chronicle Times, Cherokee, Iowa.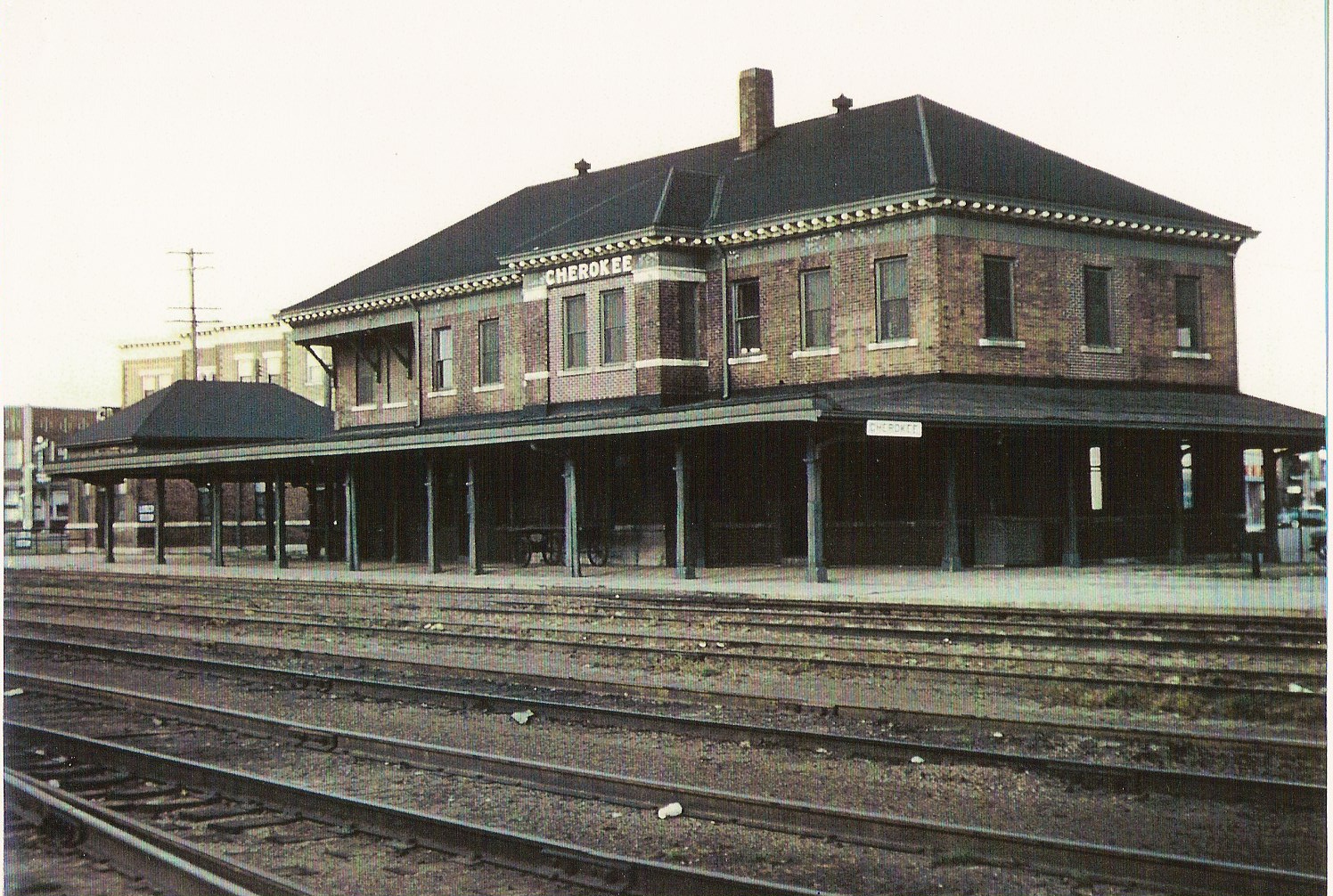 The Cherokee Depot was built in 1896 and was used by the Illinois Central Railroad as a passenger station until May 1971 and as a freight station until January 1982, after which it was vacated by the railroad. The depot sat unused for many years and deteriorated until a group of local people banded together to form an organization to renovate and save the historic landmark.
This amazing building reflects the importance of railroads to the development of communities like Cherokee Iowa in the early years of your nation's history. Places like this deserve to be saved and need help from people like you to make sure we can keep the depot available to future generations.
---